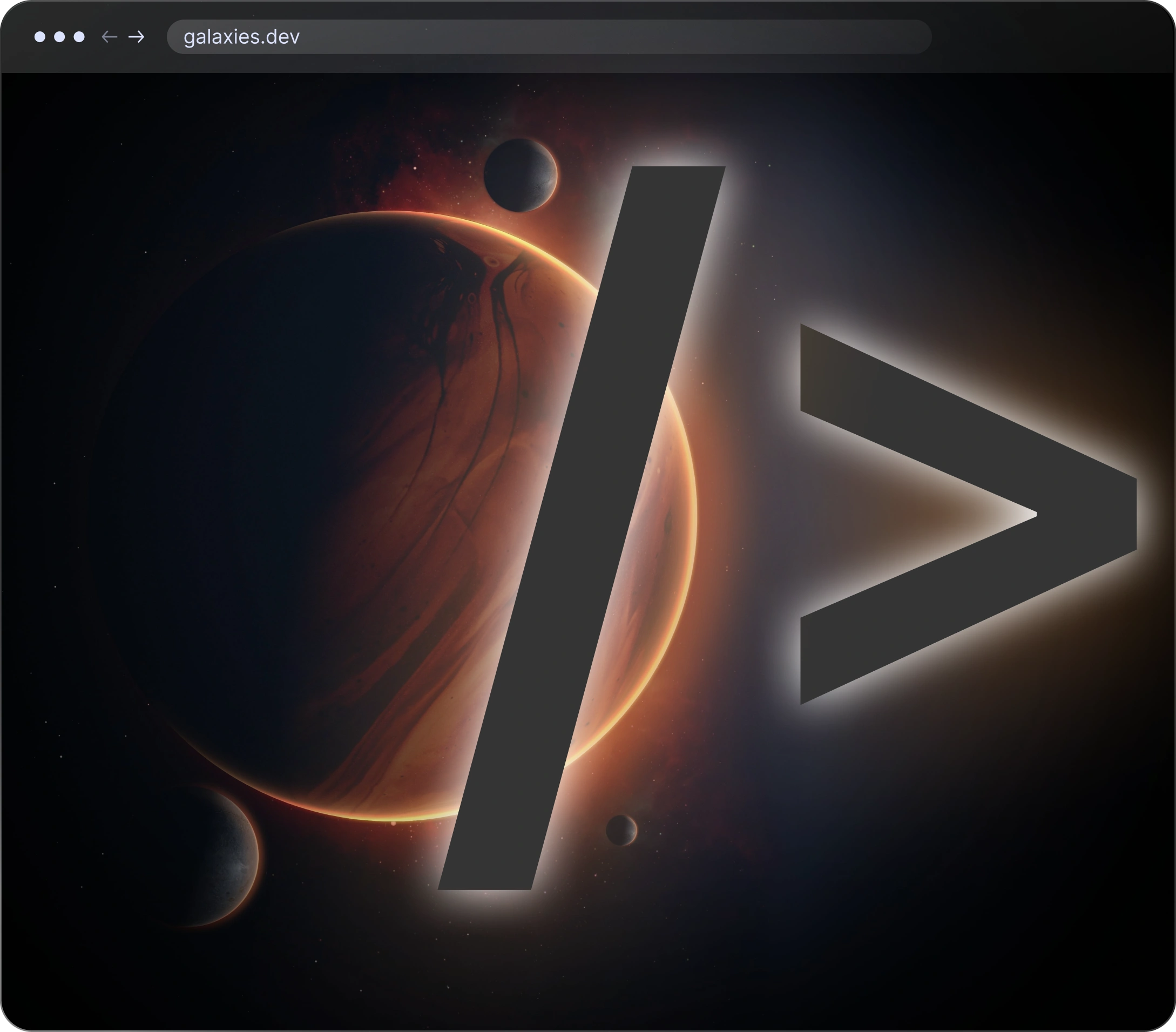 No BS Courses for Busy Developers
Build in-demand skills in less than 2 hours with practical courses.
Modern Tech is hard
We make it easy
It's tough to keep up with the latest technologies these days. Constantly new and changing frameworks, libraries and APIs make it challenging to stay at the top of your game.
Flutter
React
Angular
Vue
Svelte
Next.js
Astro
Ionic
Tailwind
Node.js
TypeScript
JavaScript
Firebase
Supabase
React Native
Capacitor
Tauri
On Galaxies, we help you get the gist.
in-demand skills
Take Control of Your Career
Dive into latest technologies and stand out from the crowd. Prepare yourself for the next job and stay one step ahead of the rest.
be ready
Ease into Your Project
Need to get into a legacy project? Starting your new job and the company is using a different framework? We've got you covered. Learn the basics of every framework and language in our comprehensive PRO courses.
Practical Courses
You won't master a framework from watching a 30 hours course, sorry. We prepare you for real world coding without wasting your precious time. Our focus is on short and concise courses that will get you up and running in no time.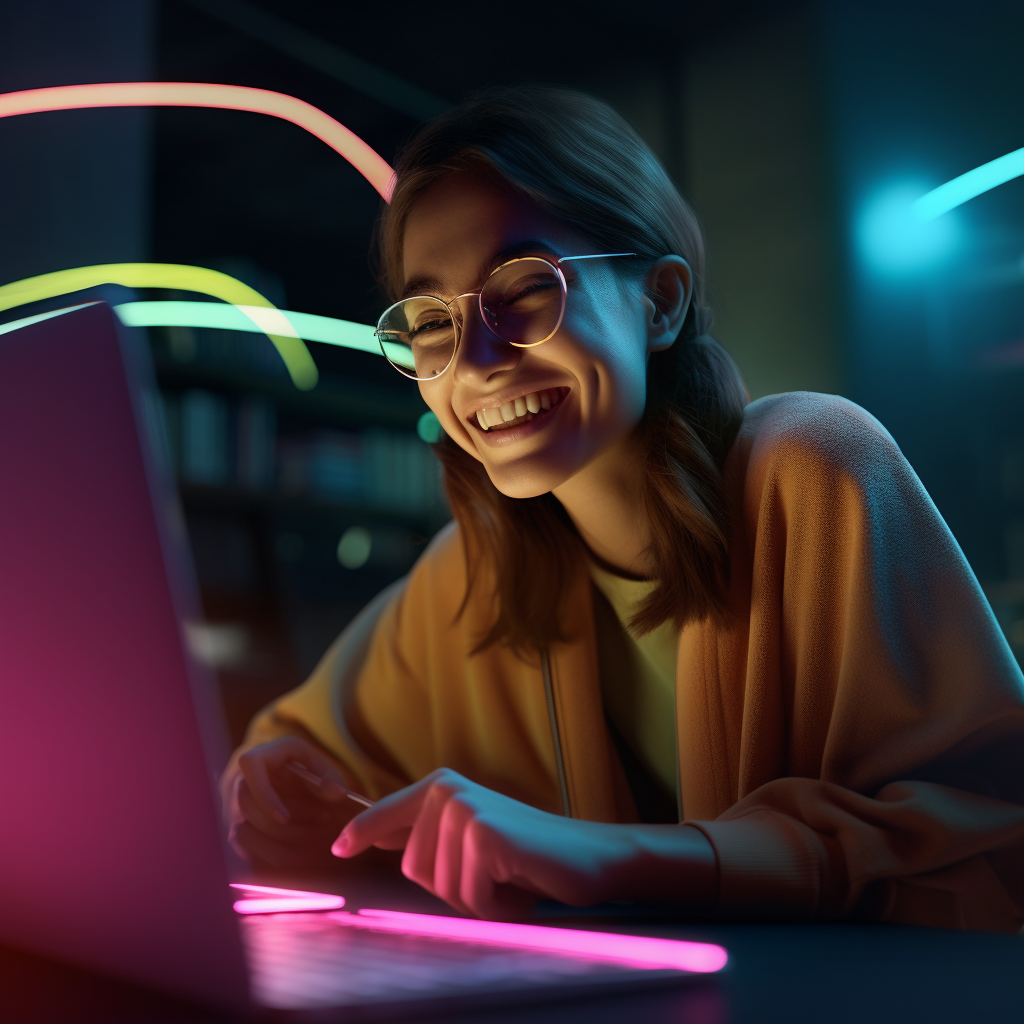 Preview of Galaxies.dev
Here are a few highlights so you can feel our vibe.
your way
You are the Captain
We don't force you into a schedule - you decide when, what and how you want to learn.
QuickWins
Short form content for bite-sized dev tips—in video & text form. Think of them like a refreshing solar wind.
Tutorials
Long form, written tutorials with outlines for easy navigation. For when you want a good read on a complex topic and c+p code.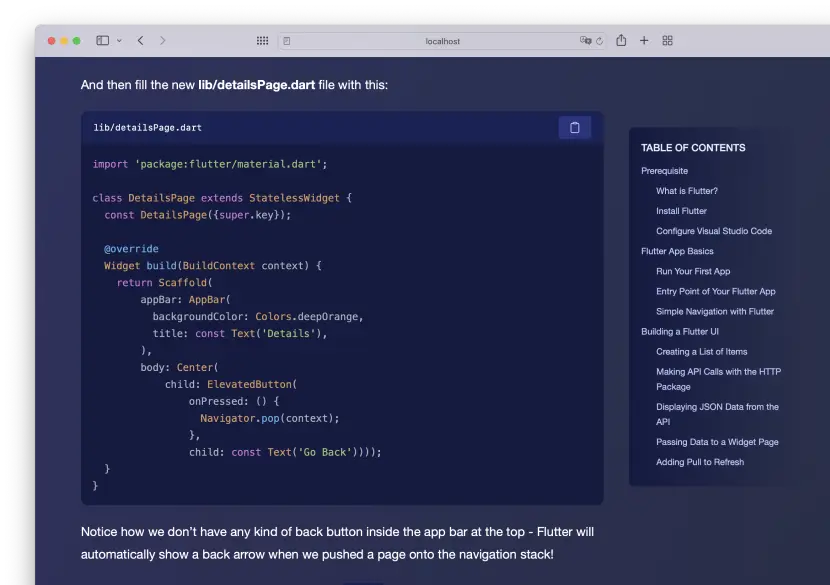 Courses
In-depth screencasts with a flexible player so you can watch every step to build an app, set your own speed and save your favorite lessons.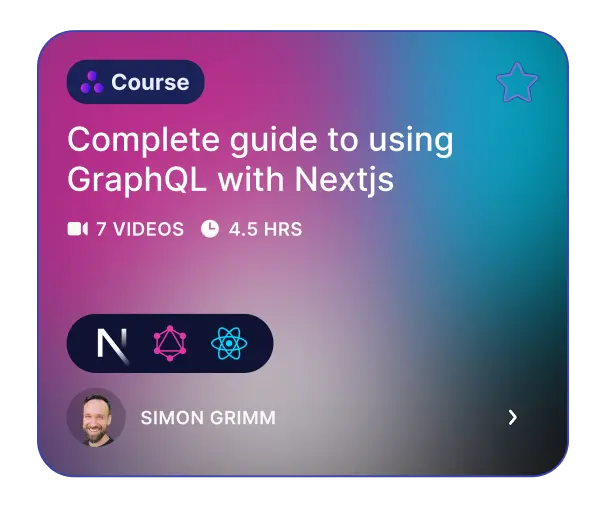 pro
Get the most out of Galaxies.dev and unlock super powers with our PRO mode. This is how you become a stellar developer.
Access all pro courses
Join our office hours
Get the code from GitHub
Exclusive pro tutorials
community
Be part of our tribe
It's easy to feel overwhlemed by modern web development. We are here to help, answer your questions in live Office Hours or hang out together on Discord.
Got a frustrating problem? Need help with a project? Hang out with other Galaxies.dev members in our Discord server.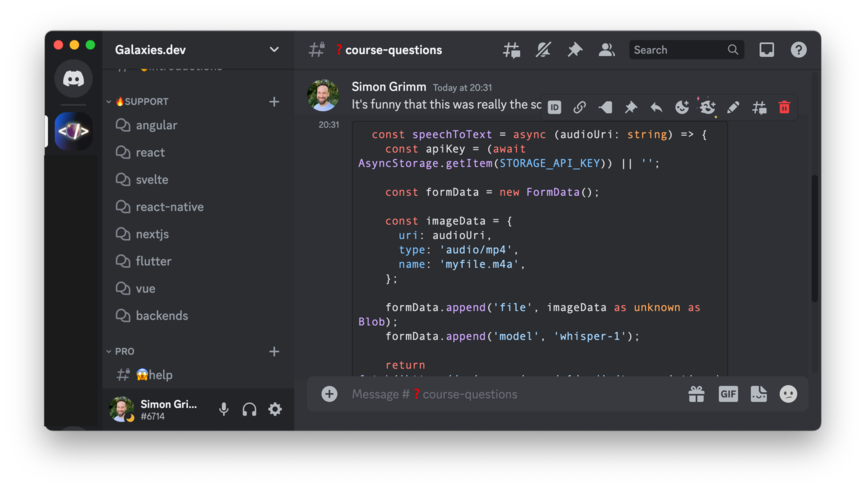 Developer Experts
Your personal coding buddies
Learn from experienced instructors who have explored the depths of the web & mobile dev universe. Meet some of our experts.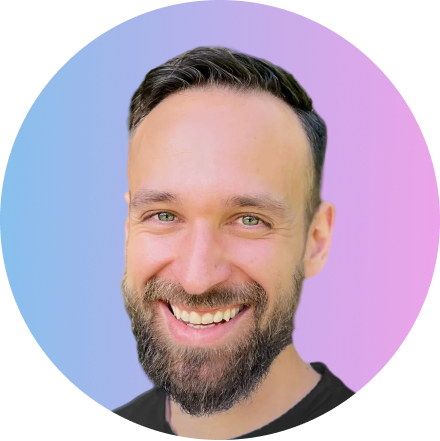 Simon Grimm
Simon made Galaxies.dev and the Ionic Academy. Simon has been teaching web & mobile dev for over 8+ years Call him the Cross Platform King!

Jorge Vergara
Jorge is specialized in building mobile apps running on the browser with web technologies, and knows all about the Ionic Framework, Angular, Firebase, and nodejs.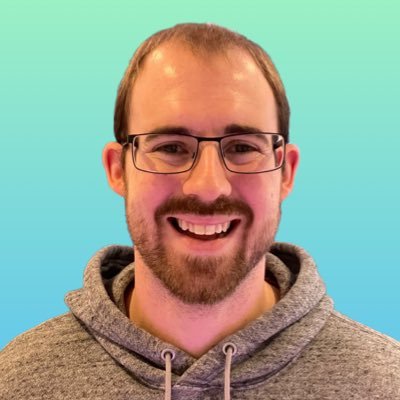 Simon Barker
Simon is the founder of All The Code. He knows what it is like to come into this industry as a new developer. He is also an expert in NextJS.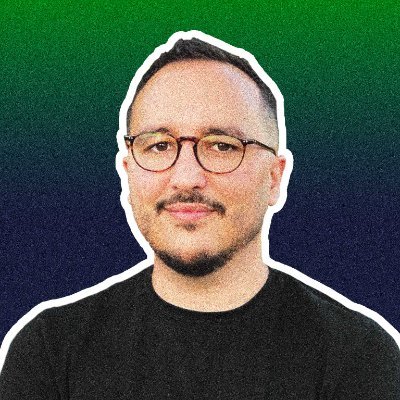 Guillaume Duhan
Guillaume is a CTO, Tech Advisor & SWE freelance. He is a well known Vue.js and Nuxt expert who has also fallen in love with Supabase.
Frequently asked questions
Knowledge is power
Do I need existing web development skills?
Most courses start at a basic level of Javascript. However, you should have a general development understanding and know about Javascript, HTML and CSS.
How often is Galaxies.dev updated?
New courses and tutorials will be released every month so you never run out of fresh content!
Where can I get a receipt or invoice?
You can manage your settings and subscription through your account settings inside the Stripe portal, where you can also download invoices.
Can I download the videos?
No, so far you can only stream them, but a Galaxies.dev app is planned for the future.
Can I get a refund?
Yes, if you are unhappy with your pro subscription you have a 14 day money back guarantee.
The dev universe is vast — be part of our mission.

© 2023 Galaxies.dev. All rights reserved.